Corporate social responsibility is in SECO/WARWICK's DNA
Jan 12,2023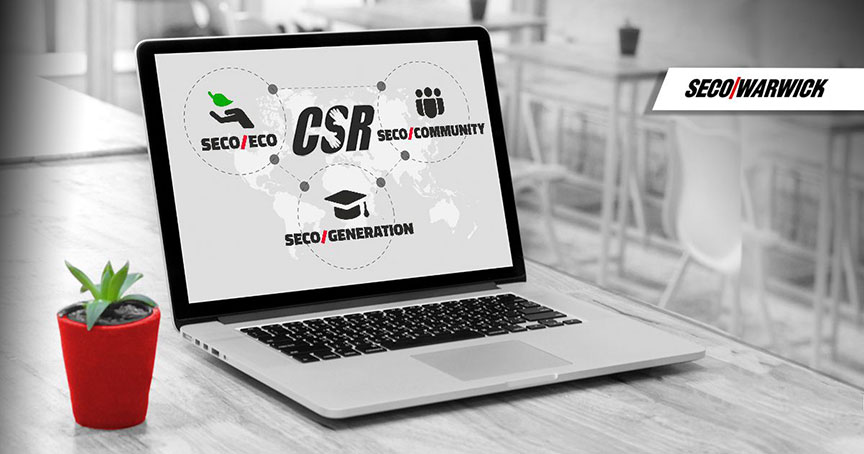 The industry leader from Świebodzin supported both large charity organizations for example, The Great Orchestra of Christmas Charity, DKMS Foundation or Noble Gift, and organized local CSR campaigns which enriched their neighboring communities. SECO/WARWICK helps because we know how important values and people are.
SECO/WARWICK has been creating a consistent model of responsible business for many years. The company focuses on supporting the local community, the environment and on building opportunities for future generations. For SECO/WARWICK, social responsibility is primarily acting for the benefit of preserving the environment, not only because helping is important, but it is essential to make decisions that are responsible, credible, impartial, honest, and safe. That is why SECO/WARWICK has a global plan of social initiatives which it supports, organizes, or participates in.
"Although we operate all over the world, our hearts beat locally, hence the support of local initiatives which are important to us. In 2022, Polish employees planted 3,000 trees and cleaned up the nearby (Łagów) forest. "Green blood" flows in the SECO/WARWICK DNA, and the genetic code leaves a permanent ecological footprint. Our actions show that companies should focus on sustainable development, because it is our commitment to future generations," saysSławomir Woźniak, President of the SECO/WARWICK Management Board.
Year 2022 - SECO/ECO
Planting a forest is not the only social initiative in which the company and its employees took part last year. Solidarity and cooperation - residing under the company value of PARTNERSHIP - is always important!
"It's not difficult to help. The trick is to do it consciously, in a planned way and in line with the company's strategy. That is why we have developed a concept of CSR activities to support local social actions which build small homelands. This year we helped the local Fire Department, and on the occasion of its 30th anniversary, we delivered structural elements to update their firefighting equipment.
For several years, we have been providing local communities with SECO/HEARTS – original containers for plastic caps, which have already become a permanent part of the surrounding landscape. We also actively support large foundations, including The Great Orchestra of Christmas Charity, DKMS or Noble Gift. Importantly, SECO/WARWICK employees are actively involved in all these initiatives. We help together, because this is how we understand partnerships in many dimensions," explains Katarzyna Sawka, VP of Marketing of SECO/WARWICK Group.
The aforementioned SECO/HEARTS is SECO/WARWICK's flagship environmental and social campaign. It helps not only to protect the natural environment, but also to finance many socially important initiatives. A ton of plastic caps generates revenue up to PLN 1,000. For this amount, it is possible to carry out as many as ten rehabilitation classes for the youngest disabled children. By collecting plastic caps together, we show solidarity to those most in need. The company has already built and delivered 9 such containers. One full container holds nearly 80 kg of plastic caps. Depending on the location, they are emptied and refilled several times a year. Last year, SECO/HEARTS containers were filled with caps worth nearly PLN 7,000.
"We are an organization focusing on CSR activities which not only have a financial dimension, but also a social one engaging us, the employees. We consciously involve our employees, partners, and customers in helping. This is the key to understanding responsible business, and thanks to this we support the idea of partnership and a sense of community," adds K. Sawka.
SECO/WARWICK engages its partners in helping
According to the SECO/WARWICK Group, being socially responsible is not limited to meeting formal and legal requirements. "The outcomes of CSR activities are an investment and a source of development not only for the company, but also for its partners. One of the campaigns aimed at improving the products and service quality offered by the Group combines business with helping. The surveyed customers (Customer Feedback Loop) supported autistic children with their responses.
"After the contract completion, we provide the customer with a satisfaction survey, the aim of which is to answer the question of what we could do better in the future. Surveys are an important evaluation tool. To encourage our partners to share their insights, each completed survey is worth $10, which as a company, we donate to help autistic children. In this way, we once again combine business with aid and become socially responsible together with the MADA Foundation, where we continue to make a financial contribution," sums up Katarzyna Sawka, VP of Marketing of SECO/WARWICK Group.
SECO/ECO, because SECO/WARWICK is in harmony with nature
Planting trees, cleaning forests or SECO/HEARTS are social activities which fit into the ecological trend – a cause that is extremely important for SECO/WARWICK. In this spirit (SECO/ECO), the company established cooperation with the ZEROBAN social cooperative, which sews bags, cosmetic bags, and briefcases from damaged or outdated advertising banners.
"Even when ordering promotional gadgets or gifts, we think about the idea of responsible business. Cooperation with Zeroban is important not only due to its ecological dimension, but also because it is a social cooperative supporting socially excluded people," added K. Sawka, who leads the CSR team in the SECO/WARWICK Group.
Little big initiatives
SECO/WARWICK is one of the largest companies in the region. It employs over 800 people globally and is one of the leading market players in the production of equipment for metal heat treatment and vacuum metallurgy. Every year, the company receives a number of awards in the field of innovation, business development and ecology. In 2022, we received the title of Good Company, which shows that our social activities are noticed and appreciated.
"Our participation in projects organized by recognized social brands results from the need to be part of important projects. As every year, we supported the Great Orchestra of Christmas Charity, which is a model of social activities and a beautiful showcase of Polish charity. Together with the employees, as every year, we organized a Noble Package, which, apart from basic necessities (collected and purchased by employees), included a washing machine and a sewing machine as part of the company's support. We partner with each other in charity. Similarly, we organized help for victims of the war in Ukraine, and the Bone Marrow Donor Day, organized together with the DKMS Foundation. All activities have a common denominator - engaged employees and aid co-creators. We are glad that we can be an accelerator of these activities," proudly emphasizes President S. Woźniak.
The main idea of CSR is to activate companies and go beyond their core business. It means noticing higher needs, without focusing on profits. Withdrawal from only commercial activity is the privilege of every thriving company. SECO/WARWICK is grateful that by being able to use its potential, it has a chance to positively influence the community.
Corporate social responsibility is in SECO/WARWICK's DNA
SECO/WARWICK, one of the world's largest companies manufacturing industrial heat treatment furnaces, constantly shows what socially responsible business means. In 2022, SECO/WARWICK and its employees planted thousands of trees, pro bono designed and manufactured metal constructions for the State Fire Department and funded the ongoing SECO/HEARTS recycling program.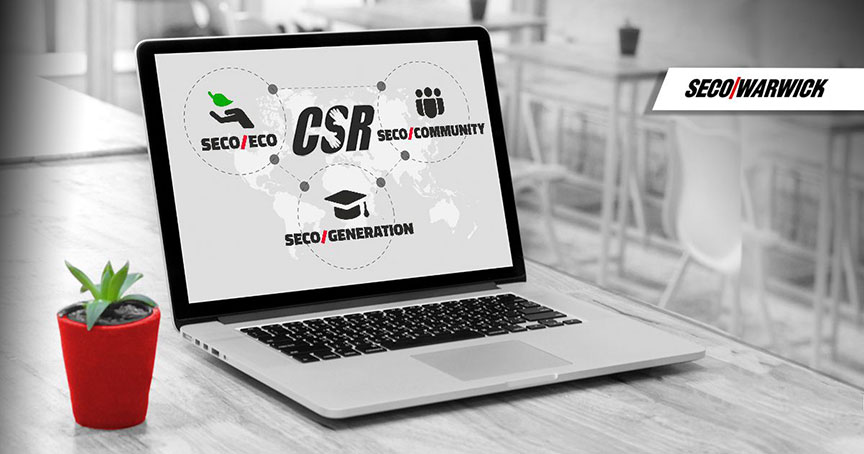 SECO/WARWICK
With decades of experience we have been shaping the global metallurgical and heat treatment industry, delivering industrial furnaces to the leading companies in the aviation, automotive, machinery, medical, tooling, power and commercial heat treatment industries.