E-SEMINAR 4.2 - the world's largest online meeting of the metal heat treatment industry is coming soon!
Sep 13,2022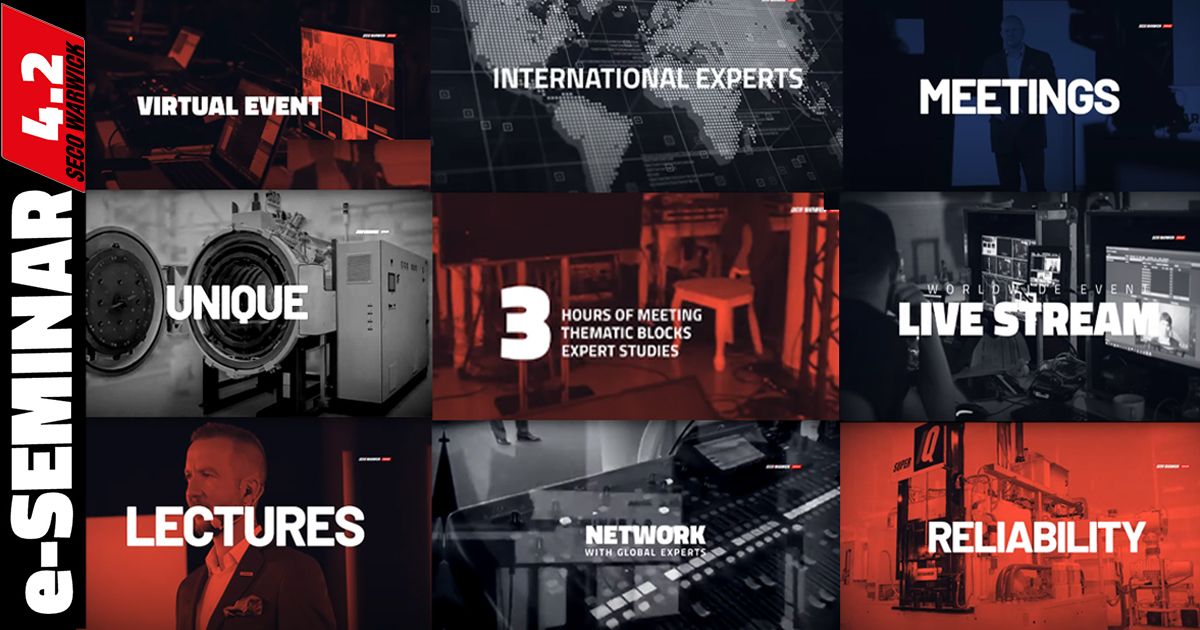 On September 27-29, 2022, the SECO/WARWICK Group will host the third annual e-Seminar 4.2, the largest online event for the metal heat treatment and metallurgy industry.
This event will encompass three days of meetings, a total of 9 hours of expert lectures and discussions, divided into three thematic blocks. This is an exceptional opportunity to gain unique knowledge from industry leaders. Dan Herring, The Heat Treat Doctor®, recognized as the most influential person in the metal heat treatment industry will be one of many featured speakers.
This year's e-Seminar 4.2 will be a real platform for the knowledge and experience exchange between the most renowned experts and practitioners. The event consists of three independent thematic blocks: TECHNOLOGY, POWER OF INNOVATION, and BUSINESS. These themes will be carried out during three dedicated days, with each block lasting three hours, and the opportunity to participate is tripled because the event will be a live broadcast in 3 time zones. Registration has already started.
"Seminar participants will be able to choose a convenient viewing time each day - 9.00, 15.00 or 19.00 (CET), because the streaming is adapted to different time zones for our recipients. After completion, each participant has access to all presentations from each block and auxiliary materials, which gives viewers the opportunity to return to the content presented and see what they may have missed. We give a total of 9 hours of very unique and specialized knowledge, and our hosts, partners and speakers guarantee a high substantive level of information throughout the entire event," says** Katarzyna Sawka**, Vice President of Marketing of the SECO/WARWICK Group.
Three by three - three days, three hours of streaming to choose from, three-hour thematic blocks
The first thematic block (Strength of Innovation) consists of three issues. The first of them is an industry discussion panel in which the President of Astor - Jarosław Gracel, prof. of Zielona Góra University Ph.D. Eng. Sławomir Kłos and Łukasz Sobolewski from SECO/WARWICK discover how to use artificial intelligence in heat treatment and how the industry is changing in the light of Industry 4.0.
The second topic of this block will reveal the secrets of carburizing technology, including Low Pressure Carburizing (LPC). The host of the conversation, Grzegorz Głuchowski from SECO/WARWICK, and the invited guests; Anant Andhale - Kalayni Technoforge Ltd, Kai Werlitz - Härtewerk Chemnitz GmbH and Michał Bazel - SECO/WARWICK, will talk about vacuum carburizing as an innovative alternative to traditional carburizing and how vacuum technologies change the face of heat treatment.
The final issue is the expert discussion about the challenges of producing innovative metal powders for additive manufacturing. Marcin Lisiewicz from SECO/WARWICK invited prof. Todd A. Palmer of Penn State and Dr. Eng. Aamira Abida from Retech.
The second thematic block (Business) will feature Dan Herring known as "The Heat Treat Doctor." He will share insights and knowledge about how our industry will utilize advances in material science. In the same block, the hot topic of climate change and its importance in heat treatment processes will be discussed. The final topic of this block will be related to the gear and bearing industry. Dr. Eng. William "Mark" McVea, Chief Engineer and CEO of KBE +, one of the world's leading gear manufacturing experts, will discuss how this transformation will impact business and how the industry is approaching manufacturing techniques to satisfy this emerging technology and product.
The third block is TECHNOLOGY and includes visits to several places where heat treatment processes are carried out. In these sessions, practical case studies will be presented showing real problems and methods to solve them.
Tool steel in heat treatment, its technology, advantages, and disadvantages as well as interesting facts and practical tips are the second topic of this block. The specialists who will talk about this subject are: Ankit Gupta - Modern Metals India, Jozica Pacnik - Miheu and Anita Kormendi - Flanshtech. The following specialists will also share their knowledge and experience: Thomas Strabo - Expanite A/S, Marcin Wenta and Dennis Hansen - SonFlow A/S, Przemysław Skwierzyński - Geberit. Experts from SECO/WARWICK will also be present. The following specialists will present: Jędrzej Malinowski, Grzegorz Głuchowski, Maciej Stanulewicz, Paweł Okińczyc and Kamil Siedlecki.
You can't miss that!
SECO/WARWICK is the leader who unites the industry
"The ambition of the SECO/WARWICK Group is to be the company of first choice* in providing solutions for heat treatment and metallurgy*. To be the first choice, you must constantly set the direction for development and innovation, setting the standard for premium performance and build the brand as an industry expert," *adds K. Sawka.*

Every year, SECO/WARWICK has organized an annual Seminar, which after 22 years, turned into an online event - currently a standard practice for busy industry professionals who appreciate learning about the latest industry trends from experts at their convenience. To allow access to this unique knowledge as universally as possible, the event is completely free of charge. It is not another webinar, but industry e-meeting, which has a broader dimension, including the ecological one.

"The pandemic, travel restrictions and environmental concerns force us to change the formula of many events. Today, online events are a standard that has shown that it is possible to attend a meeting from anywhere in the world. The advantages are numerous: we do not waste time and money on traveling and we get access to specialists, scientists and practitioners who are at our fingertips. We get more for less and protect the environment by not leaving a carbon footprint during our travels. SECO is ECO," adds Katarzyna Sawka.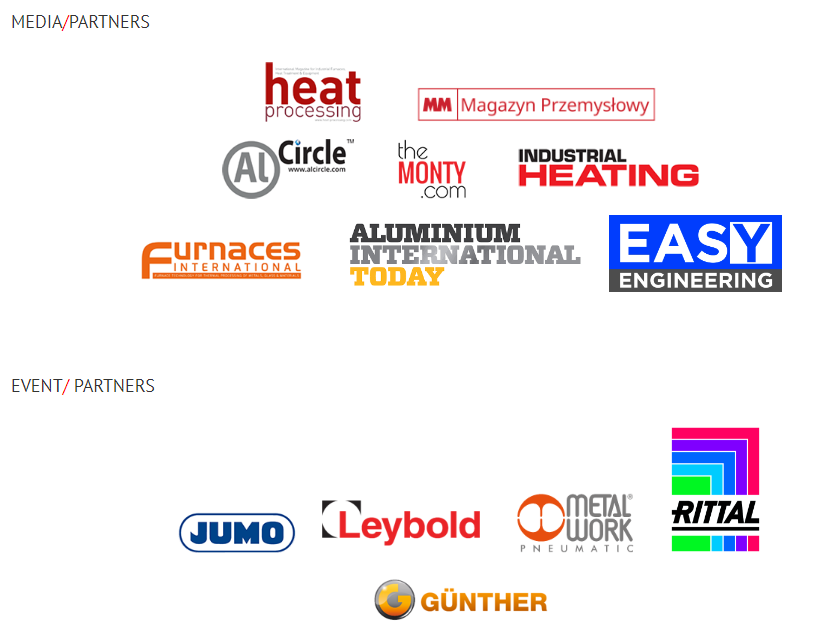 Related information:
https://www.secowarwick.com/en/eseminar/
https://www.secowarwick.com/en/news-events-and-information/events/past-editions-of-the-e-seminar/
Corporate social responsibility is in SECO/WARWICK's DNA
SECO/WARWICK, one of the world's largest companies manufacturing industrial heat treatment furnaces, constantly shows what socially responsible business means. In 2022, SECO/WARWICK and its employees planted thousands of trees, pro bono designed and manufactured metal constructions for the State Fire Department and funded the ongoing SECO/HEARTS recycling program.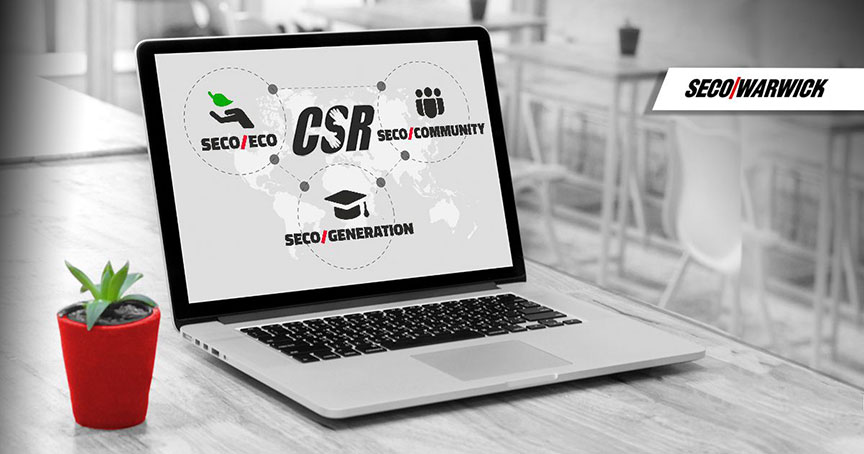 SECO/WARWICK
With decades of experience we have been shaping the global metallurgical and heat treatment industry, delivering industrial furnaces to the leading companies in the aviation, automotive, machinery, medical, tooling, power and commercial heat treatment industries.