Retech Growth Exceeds Expectations
May 17,2023
The 60-year-old company relocated most of their operations to Buffalo, NY just five years ago as part of parent company SECO/WARWICK Group's long-term planning. Now, they have already outgrown their new home and will be taking over a second space that is over 60% larger than their current building, which they will continue to occupy as well. In addition, they still maintain a modest office space for their west coast staff where they began, in Ukiah, CA.
Perfect Timing
Earl Good, Retech Managing Director, anticipates starting the move by May 1st, 2023, just in time to host this summer's big Retech 60th anniversary celebration, including all the SECO/WARWICK Group companies.
Earl reports that competition for industrial space like this has been fierce in Buffalo in recent years, so he feels particularly grateful to have landed this deal. They spent 8 months looking for a suitable space prior to finding this one. For a tense moment, they even thought they had lost it and would have to start over at square one. Then, all of a sudden, everything just fell into place.
Perfect Fit
The building is really quite ideal for Retech's needs. Aside from a few cosmetic changes, it checks all the boxes. The new building will house the fabrication, welding, small assemblies, and other manufacturing machinery, which they will be able to move in right away. In contrast, the current building will continue to house the R&D operations, large assemblies, and factory acceptance testing operations.
The new 70,000-square-foot building has 5000 square feet of office space and a huge 65,000 square feet of high-roof industrial space, including approximately 30,000 square feet under a bridge crane with 45 feet of floor-to-hook clearance and 40,000 square feet under roughly 25 feet of floor to hook clearance. 3 ground-level bay doors and 3 dock-height bay doors. They even have access to railroad siding should they ever need it.
Everybody Wins
"When we moved into our new Buffalo headquarters, we anticipated an upward trajectory, but this really exceeds expectations. This move puts us at 113,000 total square feet of R&D, manufacturing, assembly, and storage space, which allows us to stay ahead of that growth instead of catching up to it" said Earl Good, Retech Managing Director
Speaking of growth, as they grow into the new space, they will also be staffing up accordingly. Earl estimates that they will eventually hire on 30-60 new staff at all levels, including entry-level, experienced trade technicians and engineers. He's found that Buffalo has a great pool of talent to draw from, so beyond just raising the company to another level, it is also a rising-tide-raises-all-boats situation for Retech, for the city of Buffalo, and most importantly, for the customers.
Corporate social responsibility is in SECO/WARWICK's DNA
SECO/WARWICK, one of the world's largest companies manufacturing industrial heat treatment furnaces, constantly shows what socially responsible business means. In 2022, SECO/WARWICK and its employees planted thousands of trees, pro bono designed and manufactured metal constructions for the State Fire Department and funded the ongoing SECO/HEARTS recycling program.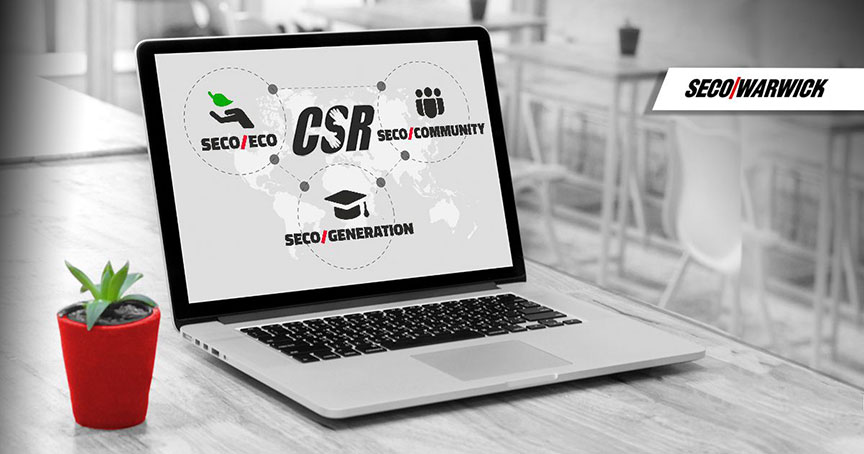 SECO/WARWICK
With decades of experience we have been shaping the global metallurgical and heat treatment industry, delivering industrial furnaces to the leading companies in the aviation, automotive, machinery, medical, tooling, power and commercial heat treatment industries.